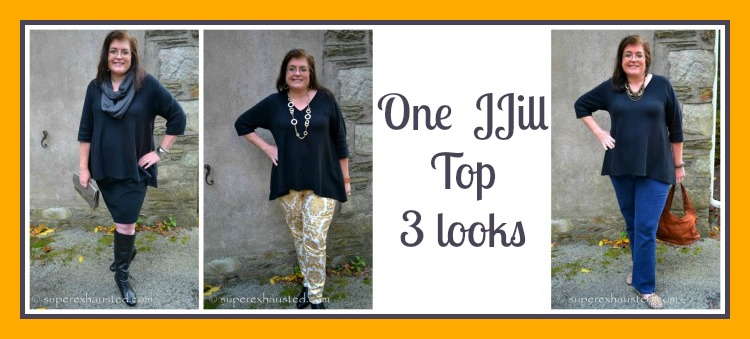 Plus Fashion One look Top 3 looks.  I love the easy, simple classic styling of a J Jill Top. I recently review this J Jill Hi low top for my other blog Superexhausted.  I was able to style the top 3 different ways.  The Classic lines and modern feel of this top works great with many different looks.
The Pure Jill High Low top from J Jill has an Undulating hem so it hides and certain areas we don't want to focus on.
Here is a break down of the outfits:
Outfit #1 I paired the J Jill Top with a JJill  Pure Jill crinkle infinity scarf, Black knit pencil skirt from Target last season, and Aerosoles Infamous  boots,  The boots have an extra zipper to extend for wide calf.  I used a clutch from Kenneth Cole, and topped with a arm party of stack bracelets.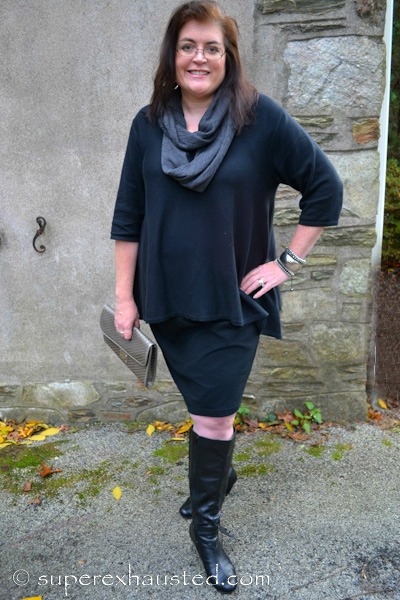 The second look is the  J Jill High Low top with  a pair of Ashley Stewart  ivory and gold metallic printed pants $34.99 in store.  With my Booties fro DSW $59.00.  My necklace and gold and orange bracelet is from Lia Sophia 2 seasons ago.   I love this look because it is fun , I would not normally rock these pants but after wearing them for a day,  they were fun and youthful.  I also received many compliments. So go out side your comfort zone and you might surprise yourself.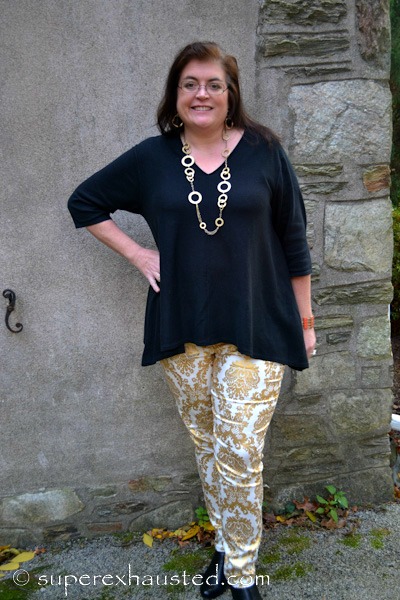 My final look is a simple everyday casual,  What to wear when picking up the kids.  The J Jill top paired with a pair of great fitting Lee Jeans and a simple leopard loafer.   I paired it with some Kohls Vera Wang chunky wooden and rhinestone jewelry from last season. :   Be sure to check out Kohls they always have a great style on sale for those trendy jewelry pieces.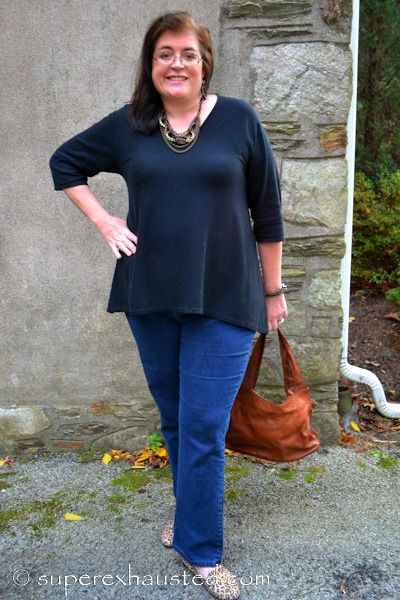 So get your style on and mix it up.
Have a great week!
Disclosure: This post Contains affiliate links to help defer the cost of this blog… basically I might earn  enough to buy a pack of gum.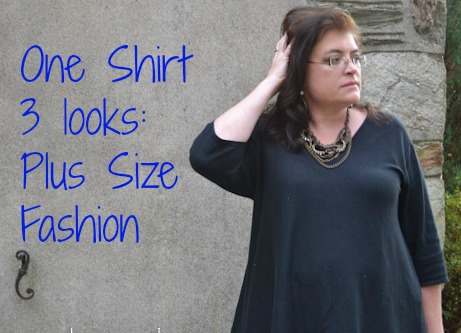 I am linking up with I feel Pretty at Get your Pretty on
Linking up with : What I wore to work
Follow my blog with