Follow my blog with Bloglovin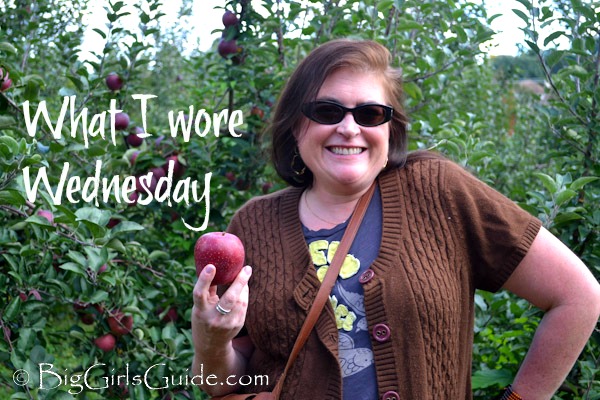 We went apple picking.  So what did i wear.  I opted for layers so I could take them off if I got to hot. I went with a graphic tee from Old Navy.  The sweater short sleeve cardi was from my sweaters.  Some yeans from last season.  I figured I might be getting dirty over the course of the day.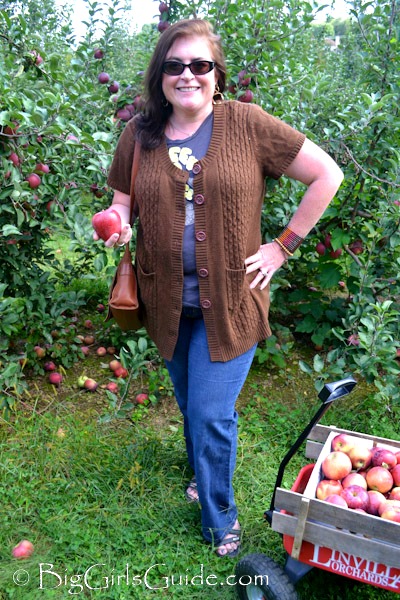 I layered on my bracelets form my jewelery stash.  I love the layered bracelet look.. because it allows to wear what you own together. I love the boho look.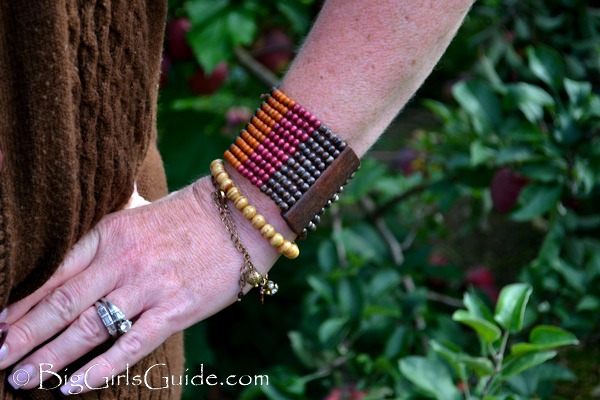 This purse is my vintage  find.. from the back of my closet.  I purchased this purse in high school it was my 1st real leather purse (20years ago).  and I paid with it with my own money.  I always thought I would use it again so I have carried it for many many years.  So our apple picking adventure was a great time for my leather purse to return.  Now for the 1st motorcycle Jacket to return..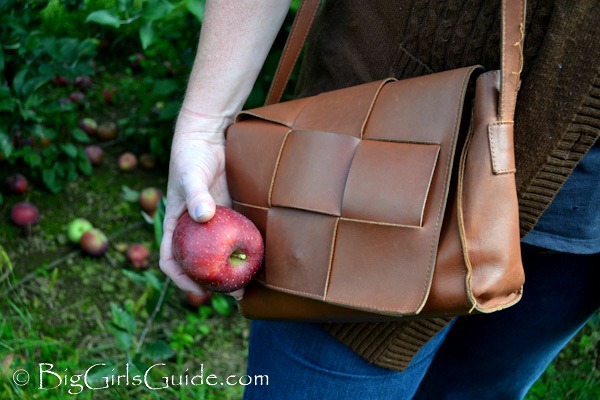 So what will you be wearing this week. Try a trip in your closet to see what you might find.
I am linking this What I wore Wednesday with The Pleated Poppy Link up