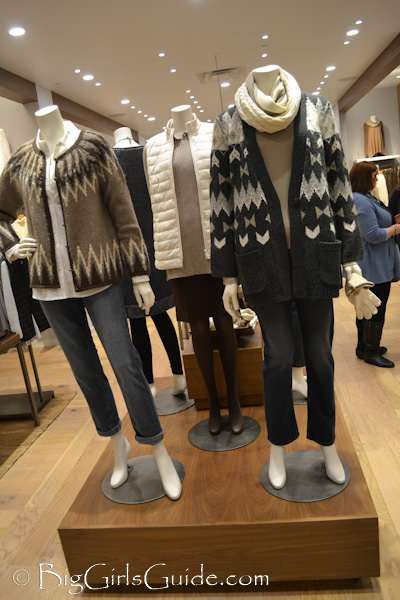 So because of my post last week I was invited to the opening of a JJills New concept store at King of Prussia mall.  The store was mini stores with I a large area for the Pure Jill collection to Snow fall collection to basics and Petites.  The new store is designed to be neutrals to show off the design of the stores.  The have couch in the middle of the store to relax on which is warm and inviting.  The also have pegs near the register where different looks are created and swapped out each week,  so you can always picture a complete outfit.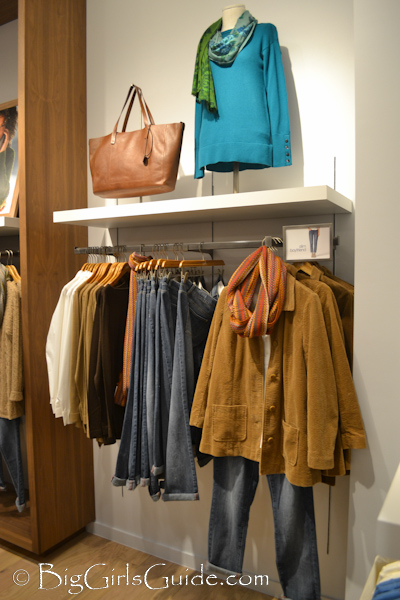 They also have beautiful dressing room full stocked with basics so you can style on your inspired style with the right cami or legging.  The dressing room feel like a spa or a salon with a place for friends to sit and talk  while you leisurely try on clothes that fit.  I also love the honesty of the sales clerk.. we both agreed this color did not look great on me with my skin tone .. it look better in pictures.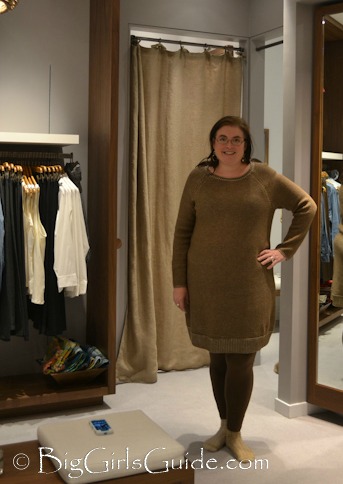 In the store the J Jill carries up to an XL which is a 16/18   guess what I fit. Check out the dress it tried on while I was in the store..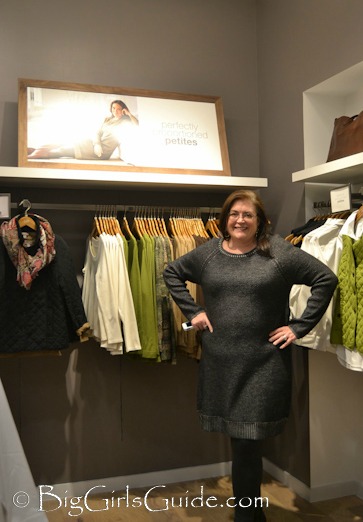 JJill Gives Back:

·      Founded in 2002, the J.Jill Compassion Fund is committed to providing support to women in need.  During our Celebrate Giving season, we are partnering with Plan GTM, a centralized online community that makes it easy to give back.
·         We've Made Giving Easy Event (Dec. 12–15): 20% off entire
purchase, plus 5% of purchase will go to the charity of her choice
·         J.Jill gift card (Dec. 3–24): 5% of gift card purchase will go to the charity 
So have fun shopping The New JJill stores.
I
I