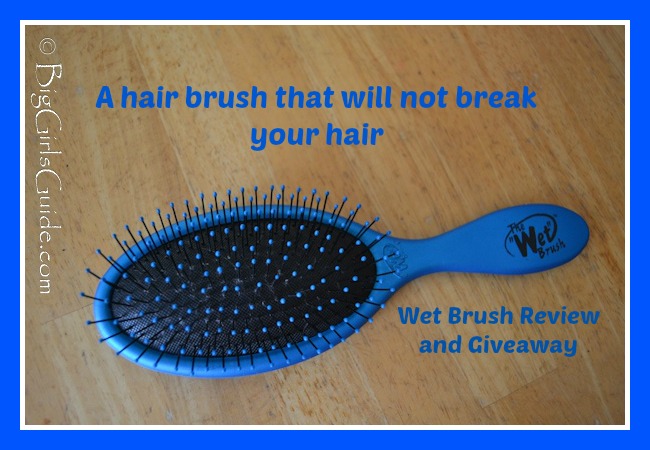 Brushes that don't break Hair Brush Review:  Wet Brush So recently I have been experience some breakage in my hair so I am not sure if it is stress or age.  I would say I was loosing hair if it was not for the fact that I am seeing breakage.  So I decided to take a different approach with my hair.  I read not to comb your hair when it is wet because it is more brittle. Not really an option for my kids.. since they sometimes have wet heads when they leave swimming. For me I need one comb through or brush through after the shower. I talked to my stylist.  She recommend using a product (which I  am currently reviewing) and the "Wet Brush".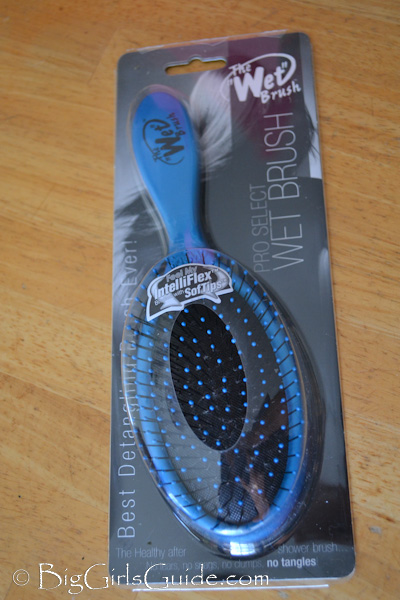 So the "Wet Brush"  Has a soft bristles and an air cushion to the paddle.  Th soft Bristles are super soft so they don't pull on the hair.  I have to sat I was very impressed.  My daughter whose hair is always tangled because of being a competitive swimmer loves.  The brush does not break the hair.
Result for me :  I am not seeing hair on the Wet brush and I am not seeing the breakage after washing my hair that I saw with a comb or boar hair brush.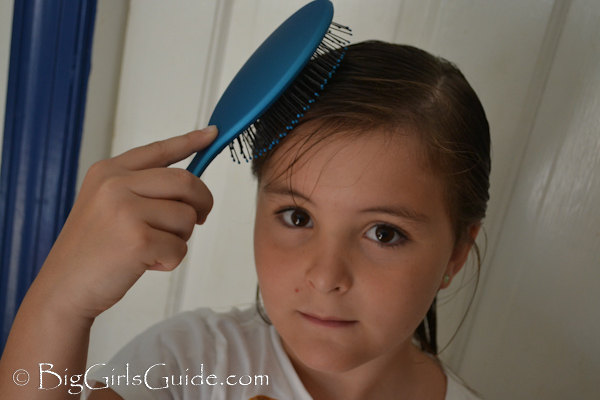 Result for the Kids:  they are brushing their hair more .. there for looking more presentable.
Want to win a Wet Brush

contest ends September  24, 2013 midnight est.
Mandatory : Leave a comment below
earn additional entries
Tweet:  I just entered to win a awesome @

The_WetBrush

from @biggirlguide   (leave a comment with tweet URL)
Follow @biggirlguide  on twitter (leave a comment with your twitter handle and you followed)
Follow @The_WetBrush  on twitter  (leave a comment with your twitter handle and you followed)
Like my Facebook page Big Girls Guide (leave a comment you did so)
Where to Buy A Wet Brush
At WetBrush they have a free nail offer
I purchased at my hair salon for $14.99 I recommend buy it through Amazon it is way more inexpensive I found it for $8.59 here.

Linking up to the Best of Beauty Tuesday Link upon All thing Chic