by

Plus Size women's fashion over 40 This past weekend was a busy,  I had a great night Saturday my husband and kids went out of town so I had time to myself.  I attend a party with some friends it was a Karaoke party it was such fun. I channeled my inner singer and had a blast.  I have to say it really bought back those memories of my childhood.  My dad had a large stereo system with a massive LP collection,  This was prior to MPS and iPods hooked up to a Bose system.  The speakers were bigger than I was as a child.  My parents had great parties with tons of dancing.  Late at night they would break out the Carpenters or Neal Diamond.
Saturday night with my friends Karaoke machine got a good work out,  from Gaga, to The Eagles, to Amy Winehouse was sung.   I have to get some Adel and more moder music.  but I have to say Queen and Neil Diamonds Sweet Caroline was the big winner of the night.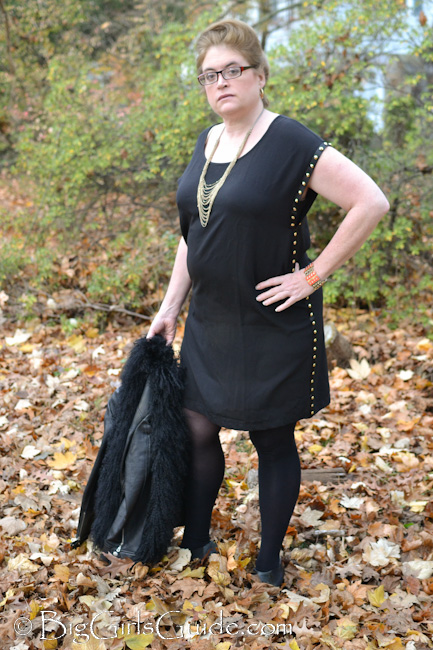 This weekend OOTD Plus Size womens fashion over 40 was my Studded Dress that I received in my Gwynnie Bee box this week.   I was defiantly channeling my inner Rocker.  I wore it with black Tights and short Booties.   The Jacket is my favorite Thrift Store find a Leather Moto Jacket. Paired with my Lamb skin Scarf from Nordstrom.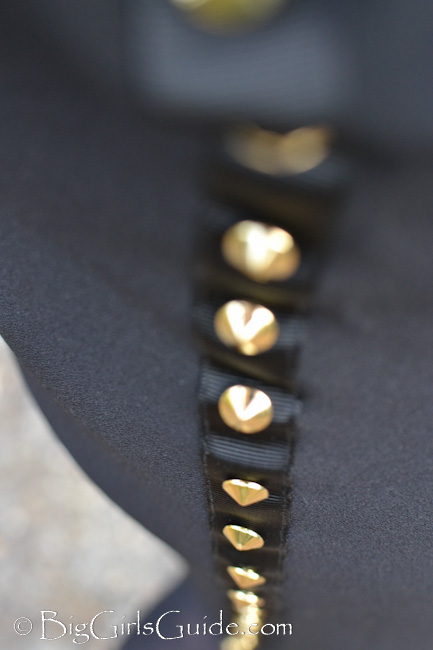 Gwynnie Bee is a wonderful on line membership clothing company.  You pay a monthly fee  and they send you garments you wear the clothes.  Then they give you options you can sent them back unwashed in the prepaid envelop, or purchase the clothes at a discount.  I love the idea of Gwynnie Bee it is clothing rental with an option to buy.  It is a great way to always have new clothes to wear. I get to try out clothes I would love to wear for a season. I load up my Gwynnie Bee virtual closet with all the clothes I would like to try Prioritizing my favorites, then they send me what I have chosen it is so fun getting the package and see what has arrived.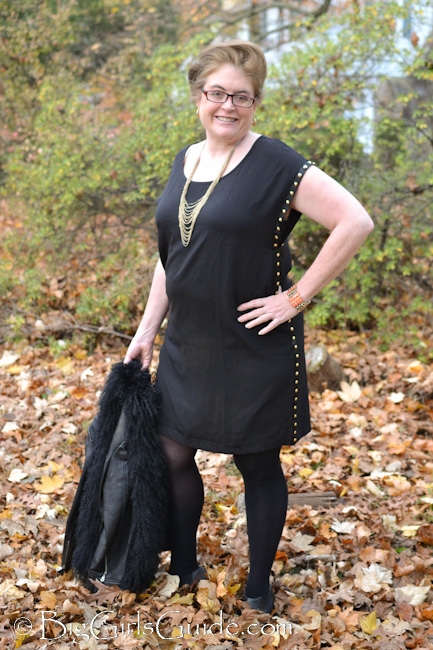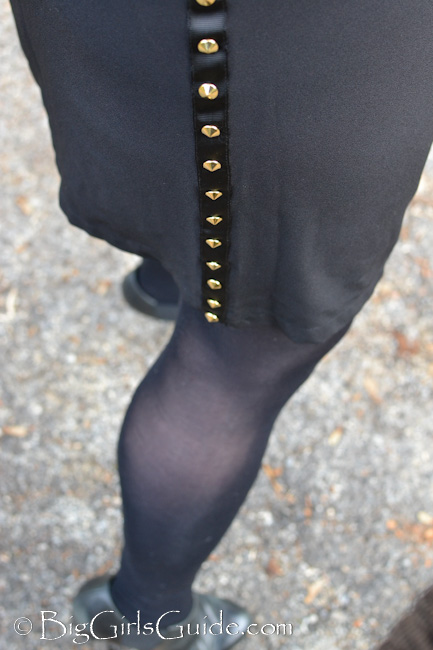 Be sure to follow my Plus Size style Pinterest Board for more Plus Size women's fashion over 40
Follow SherryAikens's board Plus Size Style on Pinterest.
Linking up to Pleated Poppy,
Garay Treasures BloggersWhoInspireMe
Fashion Files Hosted by DousedinPink and Curly CraftyMom
Elegantly Dressed and Stylish over 40 blog





by